Mente ReBalance
Improve Relaxation and Focus with the proven Mente ReBalance Training Protocol now available on NovaMynd.
We have worked closely with the team at Mentetech to bring decades of research and development to the NovaMynd platform.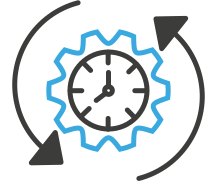 Enjoy your rebalance every day
ReBalance is an advanced neurofeedback training protocol, designed to be used for 20-40 minutes daily it will help individuals achieve a state of relaxation and focus.  The training is based on rebalancing brainwave activity to calm excessive energy which helps optimise cognitive and emotional performance.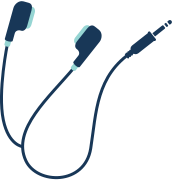 Listen for better health
During a ReBalance training session, NovaMynd measures your brainwave activity and creates a personalized audio stimulation to gently train your brain to regulate its activity. NovaMynd's audio is designed to minimise any disruption to your daily routine, allowing a user to continue with quiet activities (reading, drawing, desk work etc) whilst still receiving the therapeutic benefits.

Feel and see the results
ReBalance is a safe and non-invasive method of brain training that is personalised in real time for you.  Regular brain training has been shown to help with inattention, hyperactivity, obsession, anxiety, as well as sleep regulation.
Consistent daily training over time will gently coach your brain to adopt a more relaxed and focused state as your new normal.
To get started with ReBalance, simply purchase our starter package, which includes an EEG headband and two months of access to the ReBalance training protocol.
You will need to provide your own Android tablet and headphones to use with the system.
Try ReBalance today and experience the benefits of a more relaxed and focused state of mind.
Novamynd is an advanced neurofeedback platform designed to provide safe and user-friendly brain training in both clinical and home environments.
Neurofeedback is a type of brain training that uses real-time monitoring of brainwave activity to help individuals learn how to regulate their brain function. It is a non-invasive, safe, and drug-free method of improving brain function that is used to address a wide range of neurological and psychological conditions, including anxiety, depression, ADHD, and post-traumatic stress disorder.
Improved brain function can lead to a range of benefits, including increased productivity, better sleep, and a greater sense of well-being.
During a neurofeedback session, a small number of gold-plated electrodes are placed on the forehead to measure brainwave activity, which is then analyzed by the computer to establish a baseline. Novamynd generates personalized audio stimulation to gently train the brain to seek a more relaxed and focused state. Over time, the brain learns to self-regulate and modify its activity, resulting in improved cognitive performance and emotional regulation.
Neurofeedback has been around for several decades and has undergone significant scientific research and development. It has been found to be effective in improving brain function and treating a variety of conditions. Novamynd's advances make neurofeedback more accessible, allowing it to be used both in clinical settings and in the comfort of one's home. The data can be linked and correlated across both clinic and home, allowing progress and adjustments to be managed in a coordinated fashion.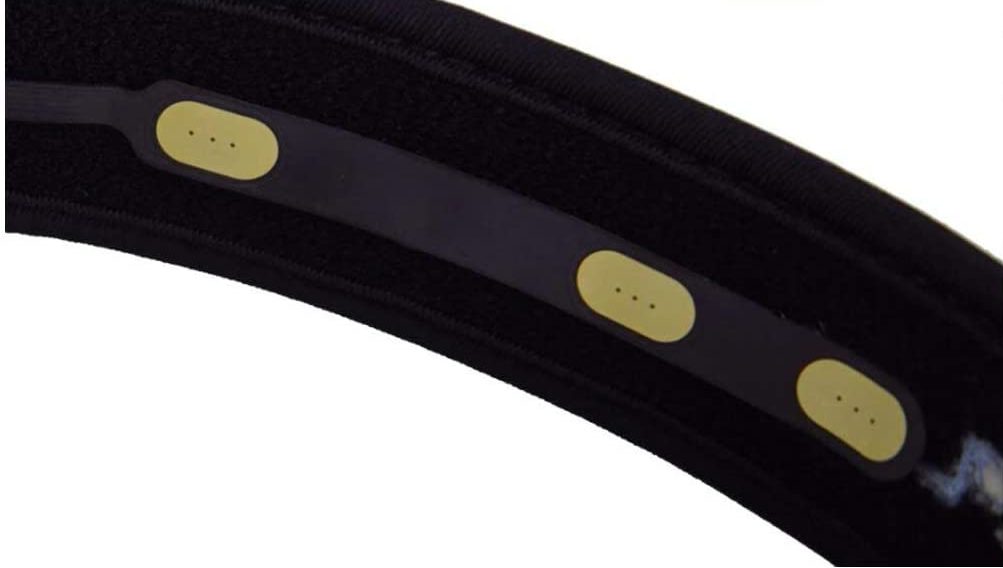 NovaMynd works with a MyndPlay EEG headband that can easily be attached to a great looking baseball cap. The EEG headband is included in the NovaMynd Starter Pack, it has 3 gold plated sensors that rest on your forehead and is simply used to syncronise with your current brain activity.
All training and neurofeedback is created in Audio so you will need a good pair of headphones that are ideally the over ear type or earbuds that fit really well.
The NovaMynd App is at the center of your training. It connects all your data together and allows the Neurofeedback algorithms to create audioscapes that guide your brain activity to an optimal state. 
Novamynd App is available on the Android platform today.  Your Android device can be a phone or tablet running Android 8.0 or higher and should have support for Bluetooth, 2GB of RAM and at least 1GB of free storage.
* IOS is on the way please contact us to be notified when available.
NovaMynd monitors your progress to personalise each training session for optimum results and to help you track changes over time.  Everyone of us is different and each day we might start from a new place, NovaMynd calibrates each training session to take account for these changes so that you get the best experience and the best results.
For your further peace of mind, none of your data is shared and all data is encrypted and secured by leading cloud security services.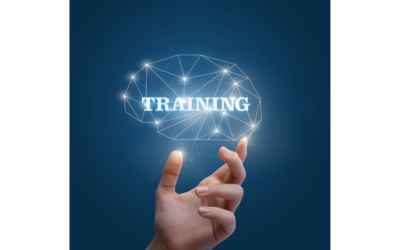 According to Tony Robbins, neurofeedback brain training "enhanced my ability to multitask, and as a creative professional, I now have the ability to visualize two separate tasks simultaneously. Example being, I can now type an email to one person while having an conversation with another person and the email will be flawless."
read more
NovaMynd
Malta Life Science Park
San Gwann Industrial Estate
San Gwann
SGN 3000
Malta
Tel: +44 204 502 6873